Lloyd Godman on Sustainable Lens
[ 55:21 ]
Play Now
|
Play in Popup
|
Download
Lloyd Godman is an ecological artist. A successful photographer for many years, Lloyd is currently working with plants. This is not as big a transformation as it may seem – much of Lloyd's photographic work explored plants as a form of photography – indeed he describes the planet as large scale photographic membrane. Lloyd says that he is an activist – in that art is an action for positive social change. Art itself though, he says is largely unsustainable.
Lloyd is based at Melbourne's Baldessin Press. He describes his work as super-sustainable: artworks with a positive effect. They both question – what we are doing to the planet is a giant uncontrolled scientific experiment and we don't know what is going to happen – and provide positive benefits. Working with bromeliads, particularly the Tillandsia family, Lloyd creates aerial gardens that are being increasingly recognised for their contribution to architecture.  His Rotating Gardens are now being installed in prominent locations in Melbourne.
Here's Lloyd with a rotating garden.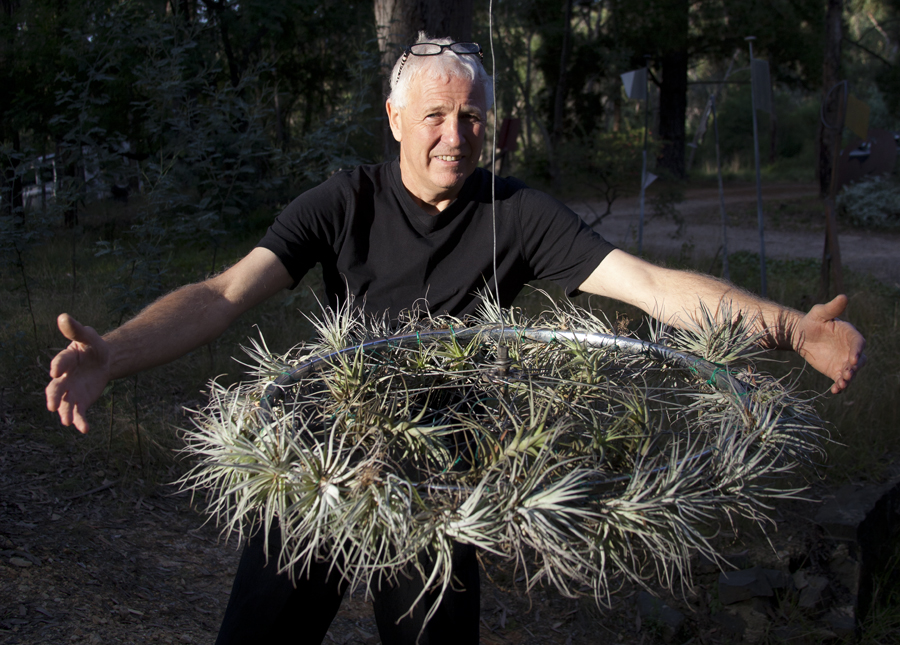 Lloyd's work discussed in the show:

Other links: